Alexandria's Story
a recap of 2009 for us all
this is an update just so people can catch up on 2009 and know what we went through, there are quick links on the main page to read specific times if need be as well,
Alexandria is a very happy young girl born in July 2004, she has a sister Robyn who is 2 and a half years younger then Alex,
they are always sharing and typical siblings fighting with love♥
we moved from NSW to QLD in January of 2009 for Alex's Dad's work and she had to start a new pre school she could have started school in NSW if we had stayed, in March I noticed a lump under her rib cage and this was not normal for her tubby child's belly, I called around all the local clinics and as she was not in pain etc they said a week wait ARGH I finally got into a medical centre at Ipswich on Sunday and the Dr was calm when he told Hubby and myself that its a Tumor of the liver, he did say that tumor is only a word for Lump and could just be fat etc, but then he wanted us to get an Ultrasound asap ( like tomorrow morning as an emergency patient) I stressed all night and had hardly any sleep could not eat. Hubby was on late starts so we stayed up together hoping that it would be nothing,
Monday morning I took both Girls to the imaging place to get the Ultrasound, as Alex had to fast we had to wait 2 hrs for the scan to be done, cool how to entertain 2 kids ate the mall lol. so off to the toy shop to window shop and push all the noisy toys .
we got in for the scan and even Robyn was behaving they did a few around the lump then the lady got up and walked out??? she came back with someone else and they looked some more, the guy she had called in asked us if we are getting a CT, I said no we had only been told a Ultrasound so they called the Dr this set of alarm bells and I was getting more worried by the second...
they came back in and said our Dr wanted an X-Ray and for us to go straight back to him after the scan even though he would not have the findings only the preliminary scans...
we went back to the Dr, he did a quick look and still thought it was the liver wrote up a letter and wanted us to go straight to the Mater Hospital in Brisbane, I called home to see if Hubby was still there No had missed him so sent a message to call me on his mobile ASAP. he called straight away and told me to go home first so I went home he was there when we got to the house and we all went to the Hospital together, not thinking we would be staying or anything no one still had eaten and it was midday now.
we spent the next 4 hrs in the waiting room of out-patience at the Mater as again she was not classed as important!! but we finally got in after dark and the Dr was great she told us they didn't think it was her liver but her Kidney and that we would have to go to the RCH (the other side of Brisbane) to see an oncologist there this word told me and Hubby all wee needed to know CANCER!!!!!!!
she got us sandwiches and drinks while they wrote another letter to the head of Oncology at the RCH she also gave us a map on the best way to get there Via a servo for fuel... so again on the move to another Dr and Hospital.
at the RCH we didn't even get to sit at the waiting room the Mater had called ahead to tell them we were on the way so straight into a cubical to see the resident and wait for the head of Oncology to come down and also see us
we never got to go home that night, Alex was admitted straight away and the Dr (Tim Hassall) told us we are looking at a wilms Tumor and it was BIG, the had a young boy only a couple of weeks ago in who's burst at the same size so they wanted to be 100% sure before sending us home as a burst one is harder to deal with plus this cancer is aggressive enough without that added advantage we didnt want to give it,
we spent the next 2 weeks in the RCH, Robyn and myself stayed at RMH (Ronald McDonald house) Daddy stayed with Alex. she had surgery for a biopsy and port insertion, this Mummy had to go in with her for as she was upset enough with missing mummy I was there every day though with Robyn ♥, they started Chemo straight away and they did the big one due to staging it as 4 then but dropped it to 3 later.
6 weeks Chemo and then surgery to remove Kidney and nodes we hoped...
May
Surgery was to be the 7th (Daddies Birthday) but Alex ended up with an infection and Neutropenic so was admitted onto antibiotics to clear it up and try again in a week we got out on the Monday was back on the Wednesday for check and Bloods then back in Thursday the 14th for surgery. 4 hrs and they removed her right Kidney, Adrenal Gland, small part of her liver, but could not touch the lymph nodes due to being near the aorta and left ventricle.
so Radiation gets added to her list of treatment and will be in June. Chemo restarted a week later and then we started getting ready for Radiation (double doses on her Tummy but staying away from her good Kidney) pathology came back high risk so we stayed on the same protical with 2 more on standby if the tumor doesn't keep shrinking, the Dr even told us the tumor had hair teeth and bone inside! ( he said cancer is stupid and this shows how the cells mutate, but this could be an issue as its more common in a different kidney cancer that children get but he feels we are on the right protical as they use the same on both and the results are promising for wilms
June,
Alex, Robyn and Myself stayed in during the week at Lennard lodge ( units for families next to the RCH) so we drove in every Monday and came home every Friday for 4 weeks Alex was great no sedation was needed this is an added bonus to us as not recovery time :) on the 23rd I found out My dad was missing by one of his friends so a new stress for us. Hubby followed it up and dealt with it while I was busy in Brisbane with the girls. we finished on the 1st July and this was the day my dad's body was also discovered by my sister ( he had drowned in the River Murray South Australia and we still have no idea what happened)
July
also See's me turn 40 Alex turn 5 and now a funeral in SA which we organised in QLD. I went down with Robyn as Alex was again Neutropenic and ended up with a blood transfusion while I was away
August
Hubbies best mate came up from SA to see us all
Alex gets a visit from Make a wish too she tells them what she wants.
Novembe
r
See's the end of Chemo but then we have another blood transfusion
also had Alex's prep orientation day at the school (Adventist school as it is nice and small)
the CT showed the spot on her lung again but still no change in size so this will be monitored over the year ahead as it may just be scar tissue of nothing at all and it is to small to do anything about
December
we have a CCS clear day its a cancer day away for carers of cancer Children my first night away from the girls with Hubby EVER???
we also got tickets from Make a wish to the track day (Xmas party ) then wiggles concert tickets too
Camp quality gave us tickets to the circus and while I was there with the girls Hubby put up the trampoline for them from Santa, ♥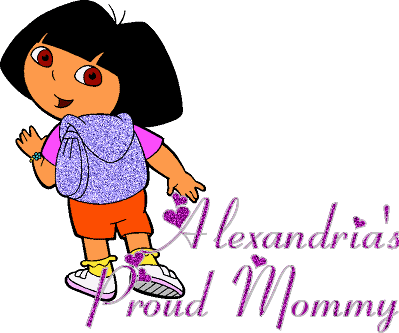 this link tells just a few stories of Wilms Warriors out there
Wilms List